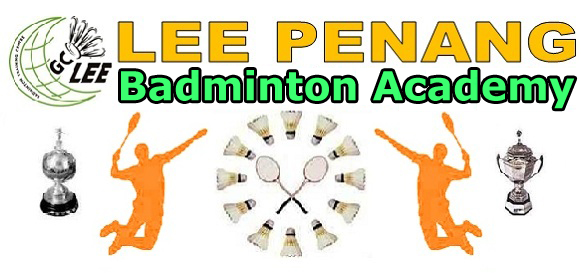 Lee Penang was officially formed in 2010 after Lee Penang's chief coach, GC Lee was approached by some ex-players and their parents who saw the drop in the badminton standard of Penang state. They have encouraged him to come out of retirement to raise the standards of badminton in Penang. Lee Penang is registered with the Malaysian Sports Commission and below is our certificate that was awarded to us on the 12th October 2012 by Dato' Mohd Jasin bin Mohd Salleh – Pesuruhjaya Sukan Malaysia.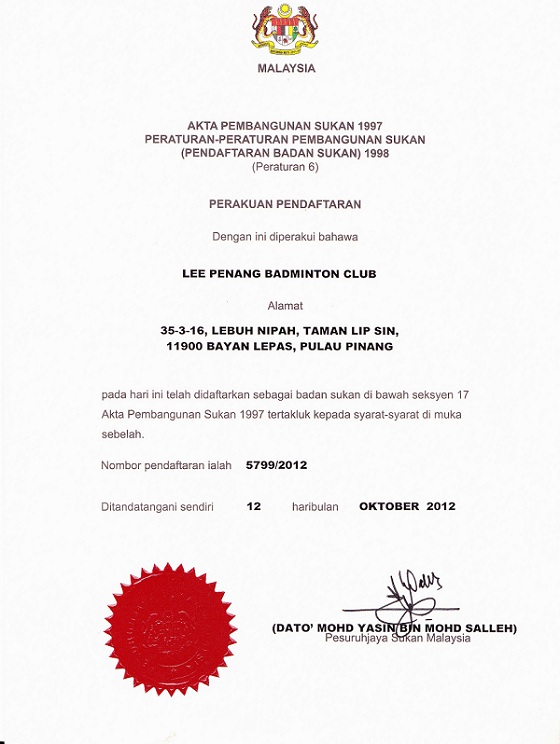 Our chief coach has been a badminton coach since 1979. He was also the Penang State BA coach from 1984 to 2001. During his time as a coach, he has helped to develop many Penang state players who were in the international scenes every year.
Since 2010, Lee Penang's coaches have been identifying players who were sidelined by other coaches and have managed to develop some of them to be selected as the Penang State BA players today.
After seeing our progress and witnessing our capability, former badminton legend Dato' Eddy Choong has also expressed his confidence in us and is now the Advisor for Lee Penang.  Many other former badminton greats are also guiding and supporting us in many ways. We are indeed very grateful to these former champions and heavyweights in badminton for their assistance and trust in us.
Our ultimate dream is to have a badminton hall of our own. This will help to intensify the players' training so that we can help them to create a fulfilling career in badminton as well as to put on more Penang's badminton players on the world map.
We may not be the best coaches, but we certainly hope to bring out the Best in You for Badminton!