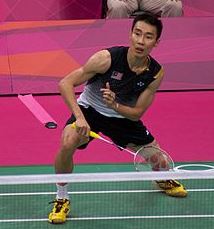 Malaysian Hero and Badminton Ace Datuk Lee Chong Wei is up with the dream finals with his old nemesis Lin Dan in the BWF World Badminton Championship 2013 final in Guang Zhou China.
Datuk Lee Chong Wei has defeated Du Pengyu of China with a 20-22, 21-12, 21-15 in the Semifinals clash in 71 minutes.
As for Lin Dan, he has beaten Vietnam's Nguyen Tien Minh, seeded seventh with 21-17 and 21-15 to setup the finals clash with Lee Chong Wei. Lin Dan has not been active in the badminton circuit since his wedding last year. This is his first big appearance since last year which has saw his world ranking dropping to 286 in the latest ranking by BWF.
It was Lee Chong Wei's 31st encounter against Lin Dan over the last decade. Before the finals, Lee Chong Wei has won only 9 out of the 30 encounters with Lin Dan.
It will be a great opportunity for Datuk Lee Chong Wei to finally clinch this coveted title which has eluded him many times.
We believe the whole nation will be glued to the TV and supporting our national badminton hero in his quest to be the first Malaysian to make history to win the BWF World Badminton Championship title.
Latest update:-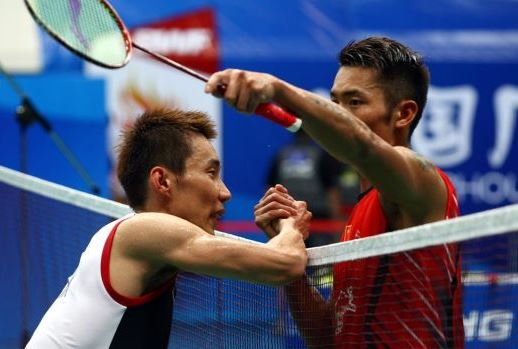 Datuk Lee Chong Wei has conceded defeat to Lin Dan in a closely fought match of 21-16, 13-21, 17-20 in the longest match of the tournament – one hour and 34 minutes – to give Lin Dan his fifth world title. Kudos must go to both badminton legends for giving all their best in the finals.
It was unfortunate that Chong Wei was hit by cramps. With both his legs feeling wobbly, Chong Wei just could not go on and conceded a walkover at Match Point.
It was the classic clash of the titans where both players played very well and gave their best shot at winning the tournament. My full respect goes to Datuk Lee Chong Wei and Lin Dan for their skillful display of strokes and their determination. Well done Datuk Lee Chong Wei! Even if you did not win the World Championship this time, you have won the hearts of all Malaysians and we are indeed very proud of you!